Hans Ek created Dance Music Symphony as a tribute to one of the most important trends of our time. In this concert, three remixes are played by the orchestra based on music by Swedish House Mafia, Skrillex, Daft Punk, Aphex Twin and Avicii. Bopa has designed the light show being mixes live during the concert.
It's time for the yearly light festival in Uppsala, Sweden, Bopa has been invited to create a projection mapping installation on Upplandsmuseets fasad. The installation is called: Ingmar Bergman - Illuminated conversations, and it is a celebration of 100 years of Ingmar Bergman. Visit their homepage for more information.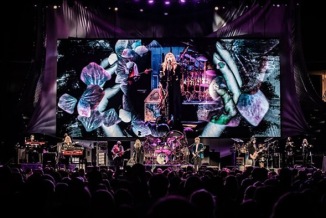 Bopa went to Los Angeles in September to design visuals for Fleetwood Mac's coming tour. The tour is now in full swing with a start in North America and travelling onwards to Europe in the beginning of summer 2019.
Porsche launched a brand new Cayenne in January and Bopa was at the VIP party in Stockholm to perform live as VJ with video content inspired by the new car model.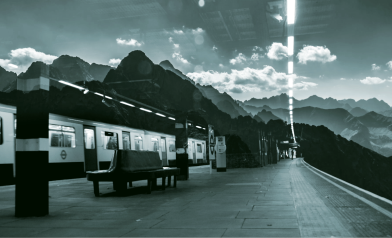 James Blunt started his tour Afterlove in the autumn. Bopa produced most of the video material projected onto the stage during the performances.
Video backdrop for Craig David´s performance at BBC awards
Craig David released a new record, The time is now, last year. For his TV performance at the BBC Music Awards Bopa created the video backdrop together with Judy Jacob as video director.
I huvudet på Christer Björkman
At Malmö Live
Christer Björkman was the mainperson at Malmö Live Konserthus´reacurring festival "I huvudet på". Some big swedish artists joined him on stage together with Malmö Symfoni Orkester and Malmö Vokalensemble. Bopa was also there to perform as VJ, this time she had to tell Christer Björkmans story in pictures and take the audience on a musical journey from the 1960´s until present time.
A series of video loops was created in collaboration with video director Judy Jacob as part of Stereophonics´ ongoing tour.
TV performances by Niall Horan
Niall Horan, who was previously a member of the world´s most popular boyband One Direction, did many TV performances last summer. Bopa collaborated with video director Judy Jacob to design the video background for the single Slow Hands which he performed at the TV show The Voice Australia as well as other shows.
With a strong artistic competence and technical ingenuity Bopa takes her audience on a visual journey. Her heart and soul is in the creation of fantastic animation and visual effects. On this website you will find a selection of projects which showcase her skills in motion graphic design, creative direction and live video performance. Bopa is the creative outlet of Anna Boberg.

I ask lots of questions and listen to each clients specific needs. Together with you as a customer we can discover interesting and creative solutions that are tailored to you. No matter the size or scope of the project I can take ideas to the finished production in the shape you want it or simply be part of your own production as a freelancer. Assignments can vary, ranging from animated corporate films, visuals for music artists on tour, to video installations and live VJ performance at events.

Call or e-mail Anna to discuss your project.

Anna Boberg
Tel. +46 (0) 763 22 63 20
E-post. info@bopa.se